GRP Box Body
Tailor made to suit your requirements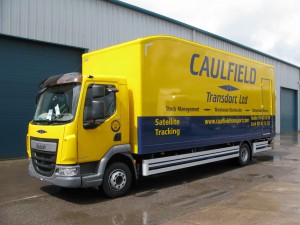 Fitzgeralds Manufacture and fit box vans in any size for a wide verity of purposes constructed in alloy, GRP or composite material to reduce weight.
Our approach to commercial vehicle body building allows us to build your vehicle to your requirements, which enables Fitzgeralds to fit a wide range of options to your vehicle for your required needs.
Fitzgeralds offer the ultimate in Box Van construction, with each vehicle tailor made to suit your individual requirements. Our technical engineers will explore every option to ensure the body is built to give the maximum efficiency in operation.
Having been successfully tried and tested, Fitzgeralds GRP box bodies are adaptable, strong, flexible and reliable. Designed for ease of loading/unloading they maximize usage while minimizing whole life costs. Interior capacity is achieved through construction methods which retain inherent strength. Bearing the user in mind, Fitzgeralds many unique features make our GRP box bodies the operators' first choice for quality that lasts.
The workhorse for the distribution industry.
Standard
GRP construction.
Aluminium extrusions.
LED marker lamps.
LED interior lights.
Aluminium roof coil.
Rear door variables.
Approved Lateral Protection.
Wisadeck laminated floor various thickness.
2 Pack paint finish.
Options
Side door options.
Tail-lift options.
Painting options.
Cargo restraint.
Tool boxes.
Floor option / steel / chequer plate.
Isolight GRP
Various GRP Thickness.
[layerslider id="8″]