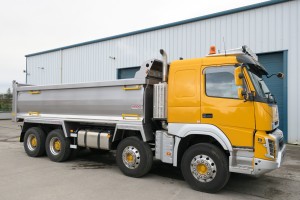 Every Fitzgeralds Rhino tipper is designed to ensure maximum productivity and efficiency, right from the first day and for its entire operating life. Fitzgeralds rear tippers are developed as system solutions for the harsh conditions encountered in construction and waste management – from transportation of bulk materials to heavy demolition work.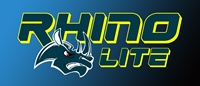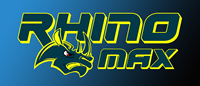 Our tippers are distinguished by optimised exterior dimensions which maximise transportation volume, a large tipping angle and a long service life.
Use of superior materials and the employment of the latest production processes ensure that, in addition to a high payload and degree of stability, our customers can enjoy an excellent level of value retention when it comes to our tippers. Close cooperation with chassis manufacturers enables us to achieve an optimum degree of harmonisation between the vehicle chassis and superstructure. A close exchange between Fitzgeralds and truck manufacturers enables us to respond rapidly to new market requirements and underlies our competence as a system supplier.
Why HARDOX in tipping bodies?
Higher elastic limit and higher ultimate stress.
Longer life span (higher resistance to deformation, abrasion and scratching)
Excellent resistance to impact
Less lateral reinforcements needed = less welds = less corrosion and cracking risks
Less lateral reinforcements needed = lower empty weight and better air resistance = less consumption
[layerslider id="10″]
Leave a Comment
You must be logged in to post a comment.